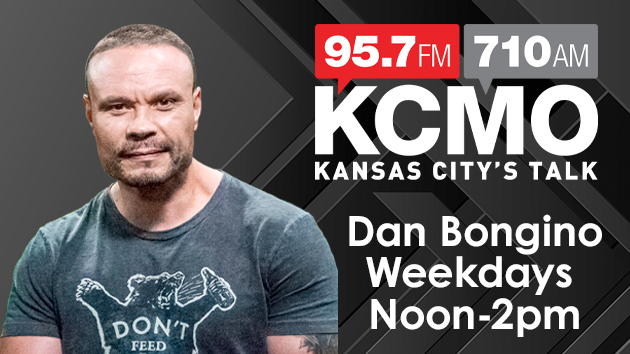 ---
The Dan Bongino Show
Weekdays | Noon to 2pm

BONUS HOUR
Weekdays | 9pm to 10pm
Dan Bongino is an American conservative radio show host, podcast host, frequent television political commentator, and New York Times-best-selling author whose books include "Life Inside the Bubble," about his career as a Secret Service agent, "The Fight: A Secret Service Agent's Inside Account of Security Failings and the Political Machine," and "Spygate: The Attempted Sabotage of Donald J. Trump." Bongino was formerly a Secret Service agent from 2006 to 2011, serving in the Obama and Bush administrations. He served as a New York City Police Department (NYPD) officer from 1995 to 1999.
Bongino provides expertise on international security and political strategy for outlets such as FOX News and others. Bongino holds an MBA from Penn State University, and master's and bachelor's degrees from the City University of New York.
Dan's public service career began with the NYPD in 1995. After joining the US Secret Service in 1999, Dan received a Department of Justice award for his many successful investigations while assigned to a financial fraud task-force.
In 2006, Dan joined the elite Presidential Protective Division during the administration of President George W. Bush. Dan became one of the earliest tenured agents to be given responsibility for an operational section of the presidential detail and he remained on protective duty with President Obama.
One of their most distinguished agents, Dan's assignments included the coordination of President Obama's visits to Prague, Jakarta, amongst a myriad of terror threats, and finally as the lead agent responsible for President Obama's visit to an active war zone in Afghanistan.
Did you miss something or want to hear it again??
Listen to the The Dan Bongino Show Podcast below or wherever you get your pods.