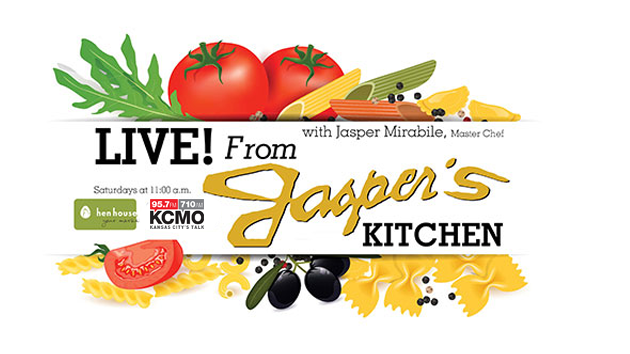 LIVE FROM JASPER'S KITCHEN!
Saturdays
11am to Noon
Every Saturday from 11 to noon, KCMO Talk Radio invites you to listen in to the wildly popular Kansas City cooking show LIVE From Jasper's Kitchen hosted by Jasper Mirabile, Jr.. A renowned chef at the popular Italian restaurant Jasper's that bears his and his father's name Mirabile is an affable, outgoing chef who has an extreme passion for good food, fine wine and entertaining. His extensive knowledge of specialty foods and ingredients, unique and traditional food preparations and the fine dining experience has been enriched by years of collaboration with other great chefs from around the world.
Since 1984, Mirabile has become a naturally acclaimed chef in his own rite. Jasper is chairman of Slow Food Kansas City, Vice President (Midwest) of Gruppo Ristoratori, and board member of The American Institute of Wine and Food Kansas City. Jasper writes the popular monthly Locavore column in 435 Magazine and is a weekly contributor to the KC Star – Chow Town food blog. Jasper is the author of two cookbooks and working on his third cookbook, "On The Cannoli Trail."
You can find him around Kansas City every week doing cooking demos, and teaching classes at HEN HOUSE Markets!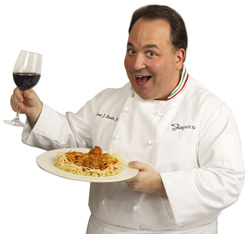 COOK like Jasper with one of his Recipes from Hen House
Jasper's Restaurant Website
1201 W. 103rd Street
Kansas City, MO 64114
[email protected]
816-941-6600