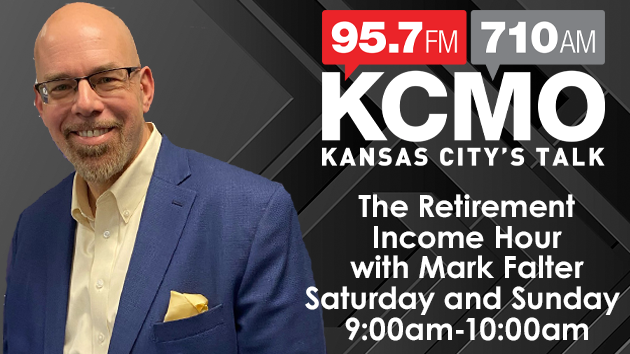 THE RETIREMENT INCOME HOUR WITH MARK FALTER
Saturday & Sunday
9am to 10am
Every weekend Mark Falter, host of the Retirement Income Hour radio show, addresses the questions and concerns of retirees, pre-retirees, individual investors, and business owners about asset management, tax strategies and estate planning. He has been featured on Fox Business Channel, Fox4 News Kansas City and the US Business Journal. Listeners can also meet with Mark by attending one of his monthly workshops in the Kansas City area or by requesting a consultation.
Mark Falter is the Founder and President of Mid-American Wealth Advisory Group, Inc. and has been in the financial services industry since 1984.
Mark specializes in the universe of more conservative income-generating and dividend-generating financial investments. At the same time, he embraces a philosophy of not being married to any specific investment or strategy.
For most of his career, Mark has worked with seniors and is aware of the challenges facing retirees today. Mark created Mid-American Wealth Advisory Group Inc. as a financial management firm in Kansas City that specializes in helping retirees and pre-retirees create desired income-generating strategies. He works with clients on individual basis with the goal of helping them create a road map to financial stability and independence that allows them focus on simply enjoying their lives.
A strong believer in the principle, "Do unto others as you would have them do unto you," Mark attributes most of his success to simply making decisions that are in the best interest of his clients.
Locations:
7505 NW Tiffany Springs Parkway, 4th Floor, Kansas City, MO 64153
7300 W 110th St, 7th Floor, Overland Park, KS 66210 (by appointment only)
Contact Information:
(816) 640-5888
[email protected]
MidAmericanWealth.com