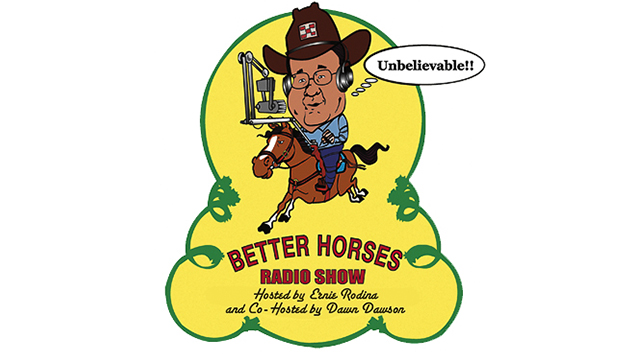 Come in and listen to the "Better Horses Radio Show," where host Ernie Rodina and co-host Dawn Dawson talk with top level clinicians, veterinarians, trainers, and competitors.  Disciplines of rodeo, grand prix jumping, dressage, cutting, reining, barrel racing, roping and more!  We talk about God, family, horses, dogs, training advice, breed information, area events, Roy Rogers and even cattle!
Better Horses Radio is one of the most popular equine related radio programs in the midwest and is aired on stations throughout the country!
Come Join Us! ~IT'S UNBELEIVABLE!
Contact: Ernie Rodina – Dawn Dawson – WebSite