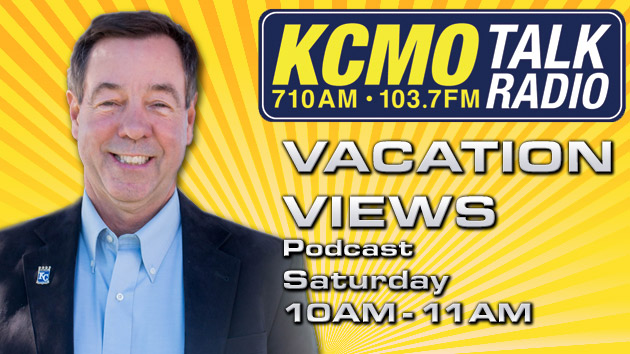 For the Latest in Cruising values, travel tips and the hottest new vacation destinations listen to "Vacation Views" with Host Mark Comfort from Cruise Holidays every Saturday 10am to 11am on KCMO Talk Radio!
About the Host
Mark Comfort is co-owner of Cruise Holidays Kansas City, Comfort Tours and Travel, and Comfort Investments with his wife of 30 years, Mimi Comfort.
This year they are celebrating 22 years in business together with Cruise Holidays of Kansas City. Mark and Mimi Comfort have two children: Andrea, 27, who is now a lawyer in Washington D.C. and Spencer, 23, who has just finished the MBA program at Missouri State University. Mark and Mimi reside in Platte City, Missouri and have a second home in Copper Mountain, Colorado – Mark's favorite getaway place! Mark is an active participant with the Kansas City Community.
Mark served 10 years on the Board of Trustees for Park University; Mark is also on the Board of the Vineyard Church and is very active in Young Life—even opening up his home to up to 100 high school students every Wednesday. He has been a member of the Parkville Rotary for 16 years and the Northland Breakfast Club for over 20 years. Tune in to Vacation Views Every Saturday to get the best details on where you can plan your next dream Vacation!
Cruise Holidays of Kansas City

Cruise Holidays of Kansas City
7000 NW Prairie View Rd -Ste 200
Kansas City, Missouri 64151
recep@cruiseholidayskc.com
(800) 869-6806